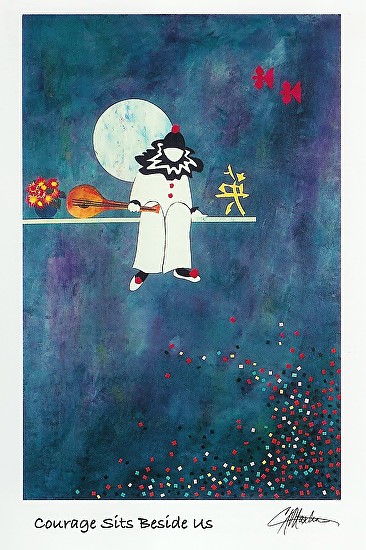 One of my available ArtCards
It's Day 14 of the Leslie Saeta Marketing Challenge (well, actually it's Day 15 but I'm a day behind!) and todays challenge is to give something away in order to promote your work. So... I've decided to actually give away multiple items (ArtCards). Well . . . one (or two!) to each person that signs up to receive my Newsletter and/or follow my Blog. In other words, you will receive one for signing up for the Newsletter and one for following my Blog. You will have to go to the following page
'ArtCards'
on my website and pick out the one or two cards you want. These are 5 x 7" Frameable Art 'Prints' with space on the back for writing a Note.
If you decide to follow my Blog just sign up over on the right. If you would like to receive a copy of my
Newsletter you can click here
and it will take you to my sign up page. You will also have the opportunity to read past issues if you like.
This will last until May 31st (or until 100 cards are given out) At that time everyone that has signed on will be put in a drawing to win a Box of my Assorted NoteCards (different than the ArtCards) and you can see those
here
.
To receive your cards please send me your choice(s), along with name and address to
Couragesitsbesideus@gmail.com
. Addresses will not be kept once the promotion is over.
Thanks everyone for reading this. Have a great Day!